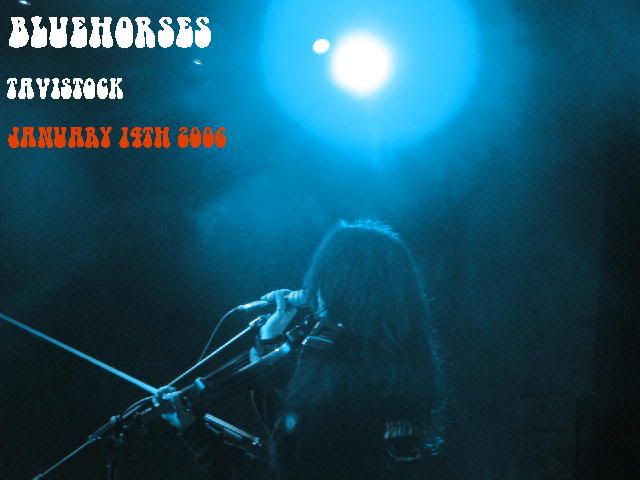 The band have played here many times before, but i think tonights show was the best by far, infact, im going to stick my neck out, and say it was one of the best gigs ive seen them play since Saul.
We didnt expect a huge crowd tonight, with it being so close to Krimblydoddle, but the crowds just kept coming. Ticket sales were high, and telephone and on the door sales just flooded in.
The Wharf is a fantastic venue, one of my favs, the stage is huge, plenty of room for punters, and the most wondeful and helpful staff and management.
Cabbage Train kicked the night off, followed by Witch In Wedlock, Blackleg Miner, and then one of my all time fav Bluehorses live tracks...Gravel Walk. Then Black Is The Colour, Mad Tom with Naths superb Bass opening up. Two more favs of mine, Ostara and Billy Boy finished off the first set.
The crowd where going nuts, a really strong vibe, and this reflected in the bands performance, they were having as much fun as the fans.
Second half kicked off with Barbara Allen, Sitting Pretty, Crow On The Cradle (im sure Phil would have loved it) Night Visit, the mighty Skyclad, Vivaldi and of course Twmbalwm.
the whole night was a massive success. It was a first time for many of the punters, and they were converted by the end of the night. A band of this quality cant fail to impress.
Im sure it wont be long before Tavistock is see the band play there again, so many great fans who really got into the spirit of the whole thing and helped make a great night.
It was also great to finally meet Mule Follower....sound
WHAT.....NO HAT